Four Key Initiatives For Attacking Network Inefficiency
sponsored by Hewlett-Packard Company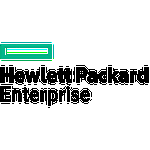 ABSTRACT:
The network is growing more complex than ever, just as the management budget and staff are decreasing. On top of that, delivering the network performance and availability your organization requires has become, in a word, challenging.
This whitepaper explores the importance of achieving more efficient network management, and how – by unifying fault and performance management, automating change and configuration management, and automating IT processes – you can truly achieve a more proficient network.
Read now to learn the network issues you are likely to face without the right management technique, as well as four key initiatives for attacking inefficiency.
(THIS RESOURCE IS NO LONGER AVAILABLE.)